Budget Binder
Our A6 Money Mindset Binders are here to help you elevate your financial journey! We want you to feel empowered and be stylish at the same time! This one is for the BO$$ Babes!
Shop now
Credit Repair Workbook
This Ebook is concise, easy to read and most importantly straight forward! Here are the tips and tricks that has propelled my credit score and will help you with yours too ! Includes exercises to guide you into taking action!
SAY YESSS TO BETTER CREDIT!!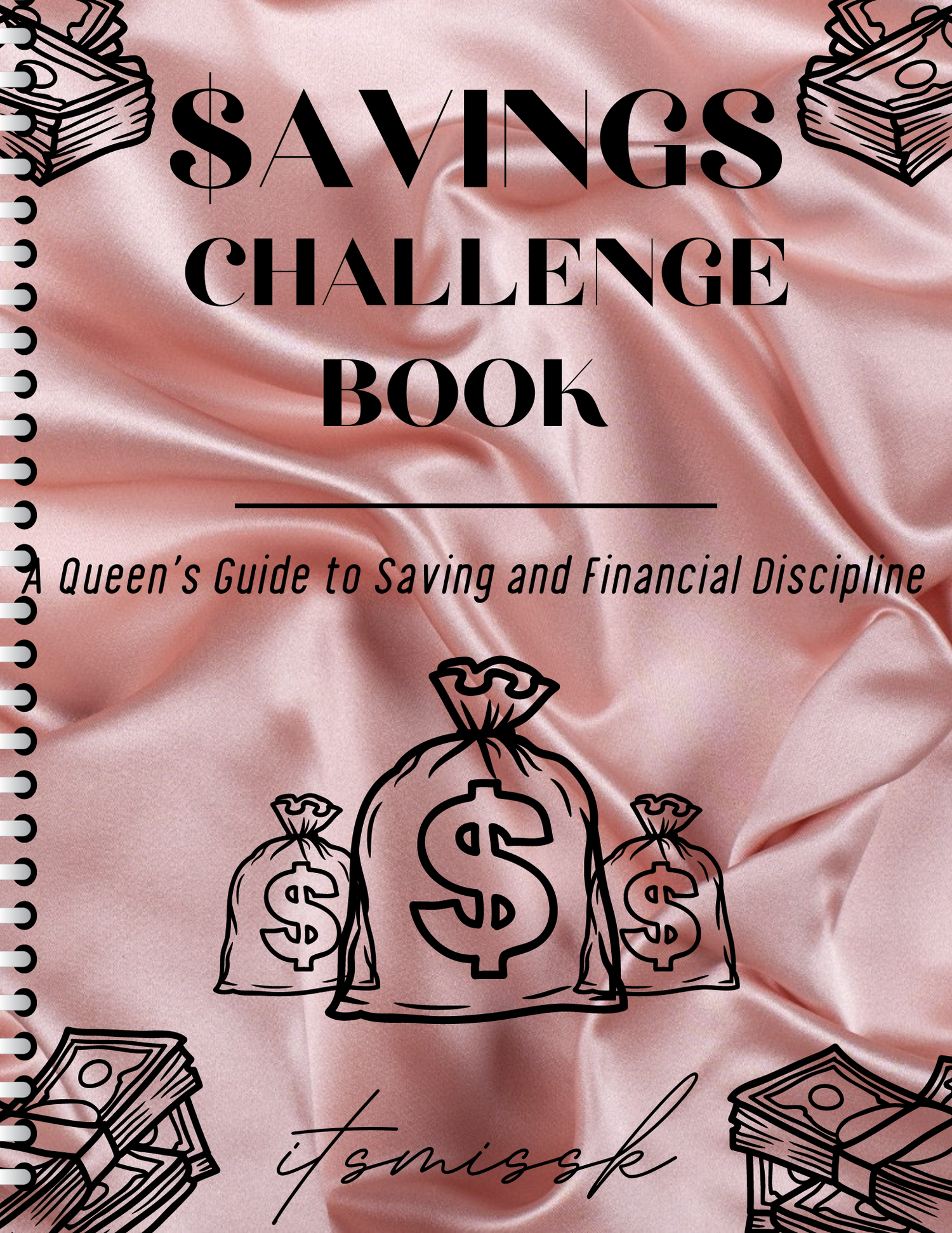 2023 Savings Book
This is your one stop shop to SAVE money in 2023! Step up your saving game with our minimalistic & sophisticated Savings Book! This challenge book comes with 13 fun saving challenges, in whch many are customizable making it adaptable for any type of income!
Ready...Set...SAVEEEEE!
START SAVING
Budget Must Haves
Budget Sheet

It all starts with having a system! Use this undated budget sheet to breakdownn your income and allocate your funds accordingly!

Create a budget today!

A7 Binders

Our A7 binders are a cusotmer favourite! Use it as a wallet for your daily expense traacking! Keep your cash, cards, receipts all in one place!

Check out our 3 options!

Accessories

Over here we glam it up! All the accesories you will need to bedazzle your budget binders and more! From our cute keychains to our gem stickers!

Glam it uppp!
INDIVIDUAL SAVING CHALLENGES
🎬Check Out Our Youtube Channel